Running in Reykjavik
I know I haven't written for a while, but things have been hectic* lately. Just wanted to pump for a good cause. My mom asked me to mention here (to all of my eight readers) a really great thing her coworker Waleah is doing. Waleah, in addition to being quite a nice person, is running a full marathon to fight diabetes along with her SO, Michael. You can read the full 'origin story'
here
. It's going to be held in Reykjavik, Iceland this August (not June. My bad)!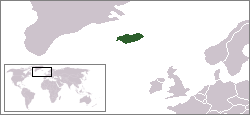 Iceland!
Anyway, they need $12,000 in donations together. So if you can spare it - every little bit helps. C'mon, people! Diabetes! You can follow them on their
blog
, and/or make a direct donation right
here
.
(If you don't get the fascination with Iceland, you need to read more Princess Diaries books.)
*Where 'hectic' is the variable, let 'hectic' equal any of the following: exams, back pain, money, work, scholarships, parents, and falling off the Use What You Have wagon.
Hard
.