Spoiler: No Country wins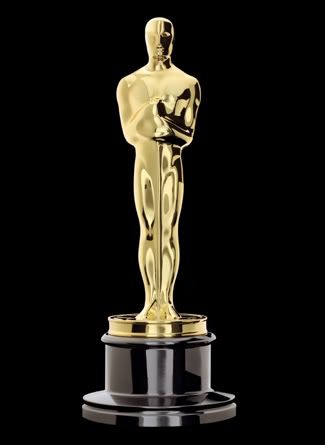 Lead Actor. Man, Helen Mirren's gorgeous. I just wonder what would happen if Day-Lewis lost. Riots in the streets, I'd guess.
Depp's clip is great but it sure does stand out from the rest.
Tommy Lee Jones sure is showing his age. Maybe it's just cause I'll always remember him circa
The Fugitive
/
Men in Black
.
Mirren barely had to open the envelope before she said Daniel Day-Lewis. Hells yeah.
Commercial break. Let's see how I'm doing. I'm 5 for 10.
Right: Actor, Original Screenplay, Adapted Screenplay, Supporting Actor
Wrong: Supporting Actress, Actress, Costume Design, Song, Foreign Film
They're going through the Best Director montage. I think I've written more here tonight than I did in the last year.
Best Director!!! Ooh, I love that this can still give me butterflies.
The Coens won! Finally, some love for the men who created the Dude.
Best Picture:
No Country
. I guess I should probably see it now, eh?
Fin
.