Old and New
Well, here I am back in Ottawa. Just two points of info:
Numero uno: Check out those nifty progress bars! Cool, eh?
Numero dos: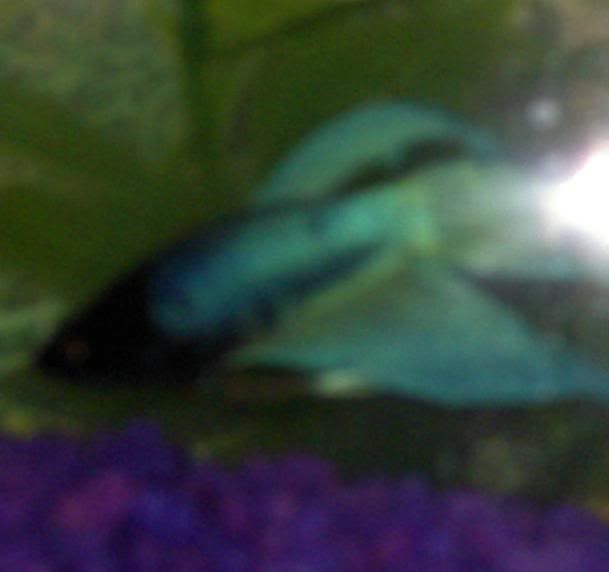 This is - was - Horatio. Excuse the picture. Try to imagine I've blurred it out of respect for the deceased, rather than it being really hard to photograph fish, especially when you didn't know how to turn off the flash yet. This was actually the best photo of him. I liked Horatio because he was pretty and the most active betta in the store. He had two namesakes: Horatio Hornblower and
Hamlet
's Horatio.
Horatio, October 2005 - December 2005
And yes, I will be getting another. I am thinking of a red one this time. I wanted another
Hornblower
or Shakespearean name, but couldn't decide. All I could think of were Hamlet, Archie or Bush. But each have their own problems:
Hamlet: I don't think I want to encourage those sort of tendencies, thankyewverymuch.
Archie (Hornblower's friend): Everyone will think he's named after the comic book character, especially if he's red. I could call him by his last name, but that's Kennedy. I am not naming my fish after a president.
Bush (Hornblower's other friend): Ditto. Or sexual slang. No thank you. I would call him by his first name, but that's William (I think). Boring.
But THEN, I was talking to my aunt about this shortlist of names. I explained the origin of Archie as a name and she said, "Oh, I thought you meant Archie from
CSI
!"
Well.
That would be lab tech Archie Johnson, played by Archie Kao.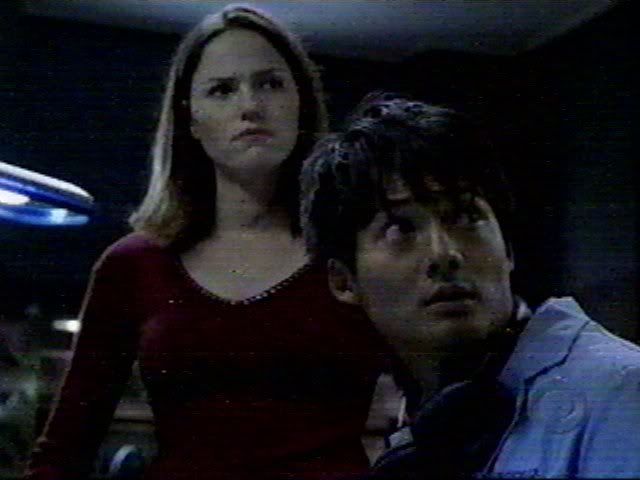 I think that settles that.